Total Quality Management (
TQM
) is a management framework based on the belief that an organization can build long-term success by having all its members, from low-level workers to its highest ranking executives, focus on improving quality and, thus, delivering customer satisfaction.
This course will enable students to understand fundamental principles of value creation for the consumers or the market. We try to answer questions like how the product.
The main topics covered in the course are:
Total Quality Management and Quality Management Philosophies

Customer Value Evaluation, Kaizen, Problem Solving and Quality Management

Elementary concepts related to 7 Old and 7 New Tools for quality Assurance

Basic Statistical Concepts and Control of Accuracy and Precision

Process Capability, SPC, Acceptance Sampling

Quality Management Systems, ISO 9000
Information and communications technology (ICT) plays a profound role in any business growth. It improves employee communication, automates many business operations, and enhances the transparency of your projects. That will enhance client and employee satisfaction, increase profits, and give you a chance to grow.

This module impact to students theory and practical skills with aspect of using specific ICT tool to enhance aspects of project planning and Management.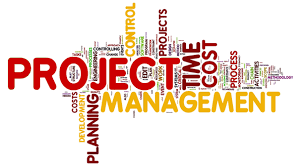 FUNDAMENTALS OF PROJECT MANAGEMENT (SEPTEMBER 2021) EVENING BY DR KWENA